Remarkable Transformation in Website Performance and Organic Reach for Bailfish Services LLC
Posted on: Thursday June 29, 2023 at 2:53 PM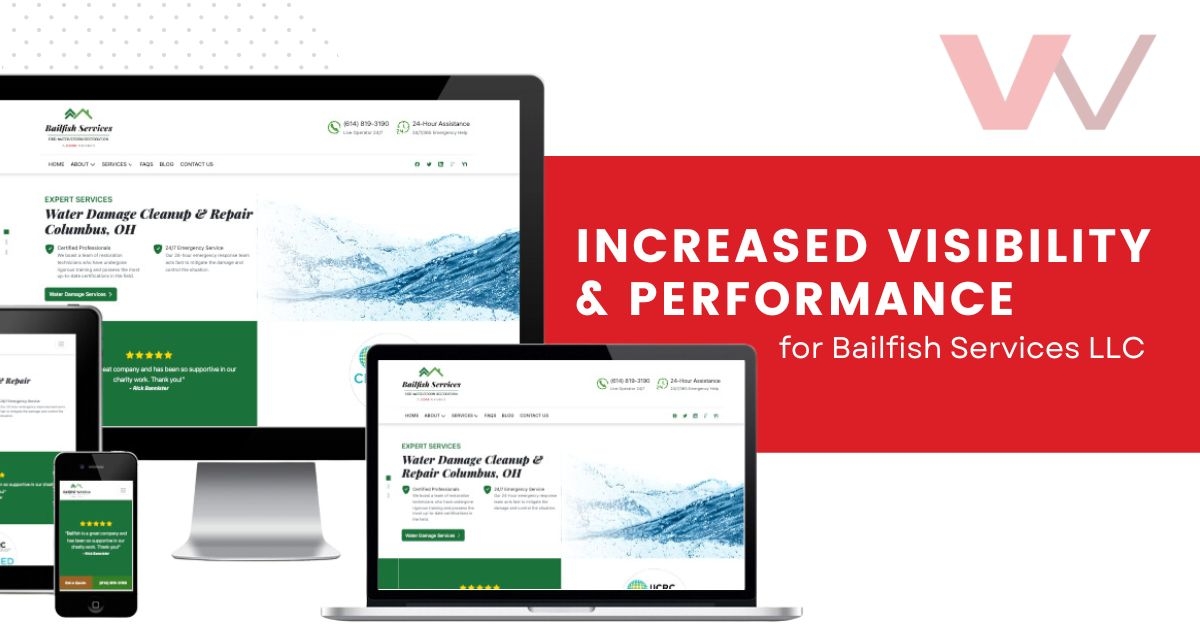 Introducing Bailfish Services LLC: A Remarkable Transformation in Website Performance and Organic Reach!
Case Study: From 76 to 96 in Google Lighthouse & Unprecedented Organic Leads
Bailfish Services LLC, a water, fire and mold restoration company based in Columbus OH, approached our team with a goal to revamp their online presence and increase their digital visibility. We embarked on a journey that not only transformed their website but also unlocked incredible opportunities for their business. Here's a concise case study highlighting the remarkable results we achieved together:
1. Website Performance Enhancement:
Before the launch of Bailfish Services LLC's new website, we meticulously optimized their performance using Google Lighthouse. By implementing cutting-edge techniques and addressing performance bottlenecks, we achieved a significant leap in their performance score, soaring from 76 to an impressive 96! ????
2. Pre-Launch Organic Business Listing Optimization:
Even before the new website went live, our team took proactive measures to optimize Bailfish Services LLC's organic business listings. By ensuring accurate and consistent information across various online platforms, we positioned their brand for optimal visibility and engagement.
3. Unprecedented Organic Leads:
The impact of our collaboration became evident even before the new website was officially launched. Just one day before completion, Bailfish Services LLC received an astonishing 20 phone calls from potential customers who found their business through organic searches on Google. This remarkable surge in organic leads was a stark contrast to their previous digital marketing efforts, which yielded only a single phone call in 8 months with their previous marketing company.
The Results:
Website Performance
Boosted from 76 to 96 in Google Lighthouse, ensuring an exceptional user experience and enhanced search engine rankings.
Organic Leads
Generated 20 high-quality phone calls from potential customers even before the website launch, surpassing the results achieved in the previous 8 months of digital marketing efforts.
At [Your Company], we are honored to have partnered with Bailfish Services LLC to deliver these outstanding results. We take pride in empowering businesses to achieve their digital goals and drive unparalleled success.
Ready to unlock your business's full potential?
Contact us today and let's embark on a transformative journey together!