Join Virtual Vision Computing, LLC for our upcoming events and webinars.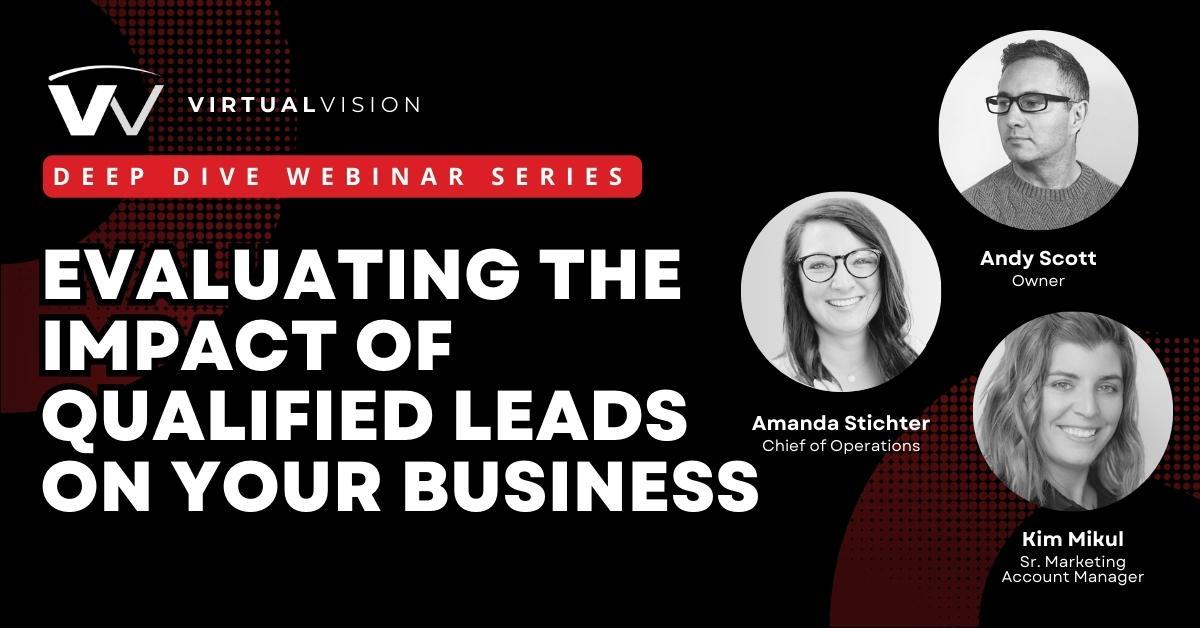 Evaluating the Impact of Qualified Leads on your Business
Join us for an engaging webinar where we delve into a core component of successful digital marketing—quality leads. We'll explore what defines a lead, the criteria for qualifying or disqualifying leads, and the undeniable impact of lead quality on your ROI.
By attending, you'll gain:
Insight into the fundamentals of leads in digital marketing.
A clear understanding of what makes a lead 'qualified' or 'disqualified.
Valuable insights on how lead quality directly influences your ROI.
Effective strategies for nurturing leads to improve your close rate.
Register Now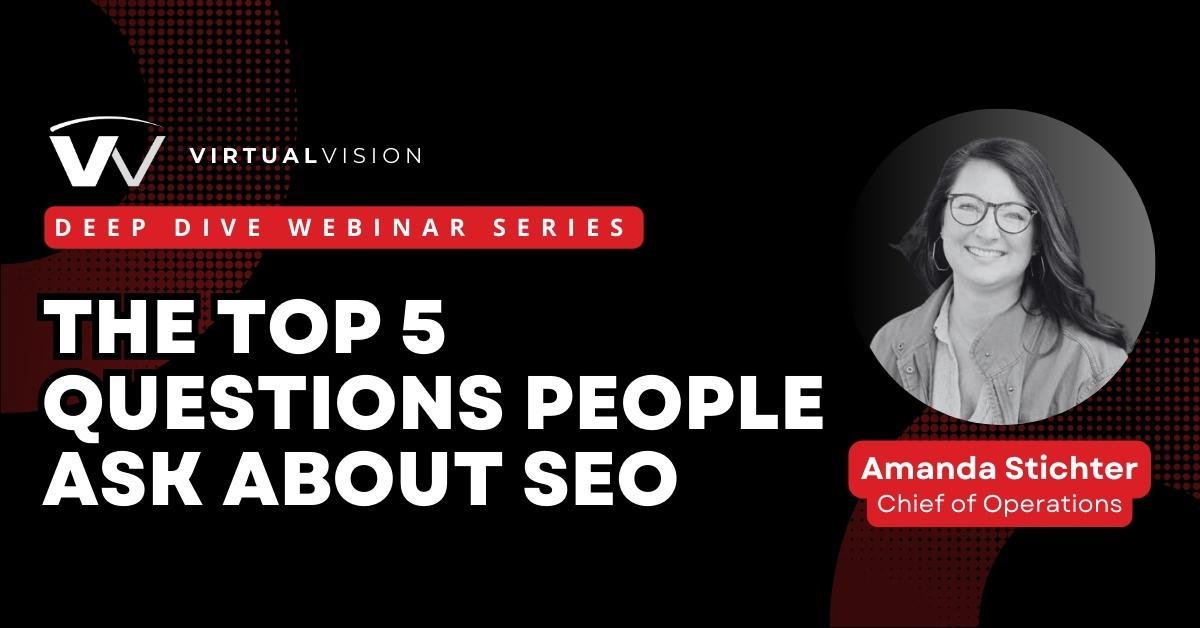 The Top 5 Questions People Ask About SEO
Have you often wondered why your SEO isn't making your phone ring more? Or if keywords are still important? Or what SEO even is ?
Join Virtual Vision for our DEEP DIVE Webinar "The Top 5 Questions People Ask About SEO" where we'll unravel the most commonly asked questions about SEO and provide you with actionable strategies for success.
Don't miss this opportunity to supercharge your online presence. Whether you're a business owner, marketer, or simply curious about SEO, this webinar is for you. Join us for an insightful session and a chance to transform your online success.
Watch the Recording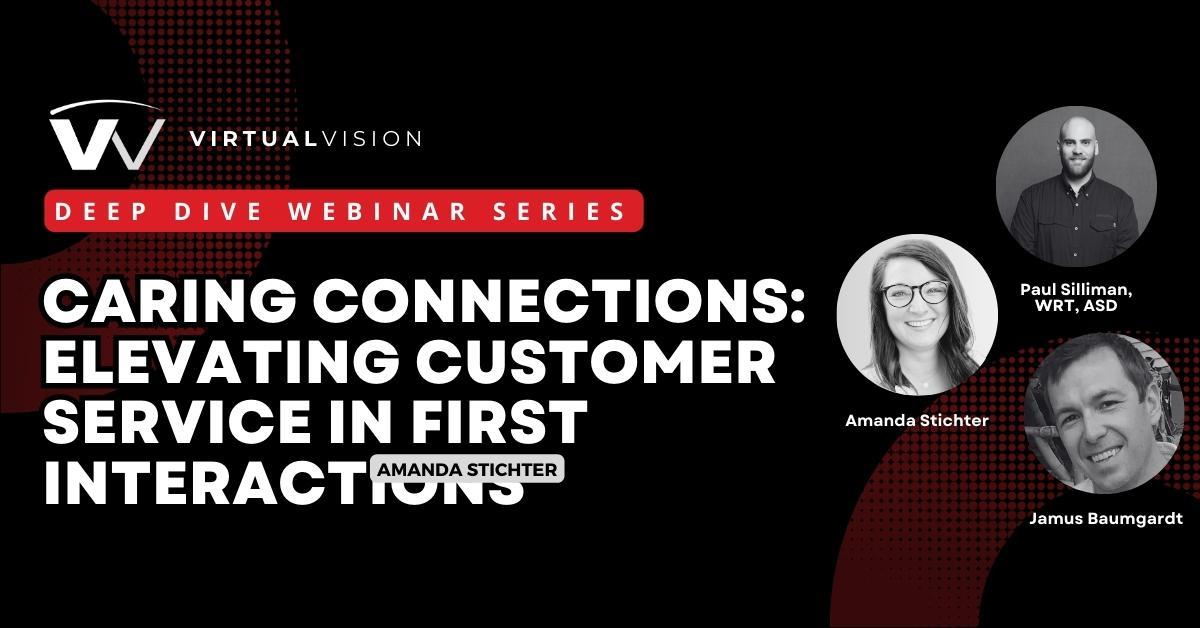 Caring Connections: Elevating Customer Service in First Interactions
Ever had a call that made your day? Or one so bad it made you swear off that company?
First impressions matter. Exceptional service wins loyal customers, while poor service can cost your business.

Join Virtual Vision and KnowHow for our first Deep Dive series webinar. Discover how simply improving your phone service wins more jobs and boosts your revenue. Plus, watch the recording for access to an exclusive takeaway provided by our partners at KnowHow.
Watch the Recording
What Our Customers Have to Say
We change the way people think of digital marketing agencies
They listen and respond to your needs
Great marketing team to work with. Unlike other web designers, they create the design, content, and copy while consulting with you to ensure your intent is being met. They handled some cha...
I have dealt with many "marketing professionals " and "google ad specialists" over the years only to find out they are all full of themselves. I freely admit that my bus...
Erica did a great job building and designing our website and did an excellent job making it so easy to navigate. Home Run!
Virtual Vision Team Rocks! We at IIF Restoration highly recommended them.
Very helpful and they are always there if you need something or have questions. They do a GREAT job with the websites to make them very professional.
James and Shelly are very Dedicated to ensuring success with their service. Very pleased!
I have been very pleased with our decision to work with Virtual Vision. They have done what they said they would do and we are seeing the results. Their entire team is easy to work with. ...
In the Water Restoration Business? Searching for an SEO to drive opportunity to your phone? Give These guys a chance!! Have changed my business and most importantly have changed my financial...
Truly first class firm! I hired this marketing web firm over 3 years ago. I am frankly shocked at the consistent level of service, kindness, patience and expertise this firm has shown me an...
Associations & Awards
The 'go-to' marketing expert in the restoration industry for more than 10 years.