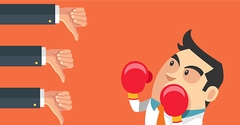 Let's check your online reviews and plan a response.
Online reviews have become an important part of the purchase decision for many of us. As a result, you should read all the reviews for your business and also respond to them.
If you don't know all of the places to find your reviews, this tool will let you see them all instantly. Simply click here. Once on the link, enter your business information just below the video.
---
Now that you've read your reviews, take the time to respond. Here are some guidelines to follow in your replies.
Thank them for using your service
Promote yourself when replying to good reviews, but don't overdo it.
Apologize for a bad experience.
Explain what happened if it was an unusual circumstance.
Compensate, but only in the worst of cases that are truly worthy.
Stand up for your business, if the claim in unreasonable or false.
-Nichol Low