Virtual Vision recently launched a new website for Midwest Computer Recylers
Posted on: Tuesday January 2, 2018 at 3:30 PM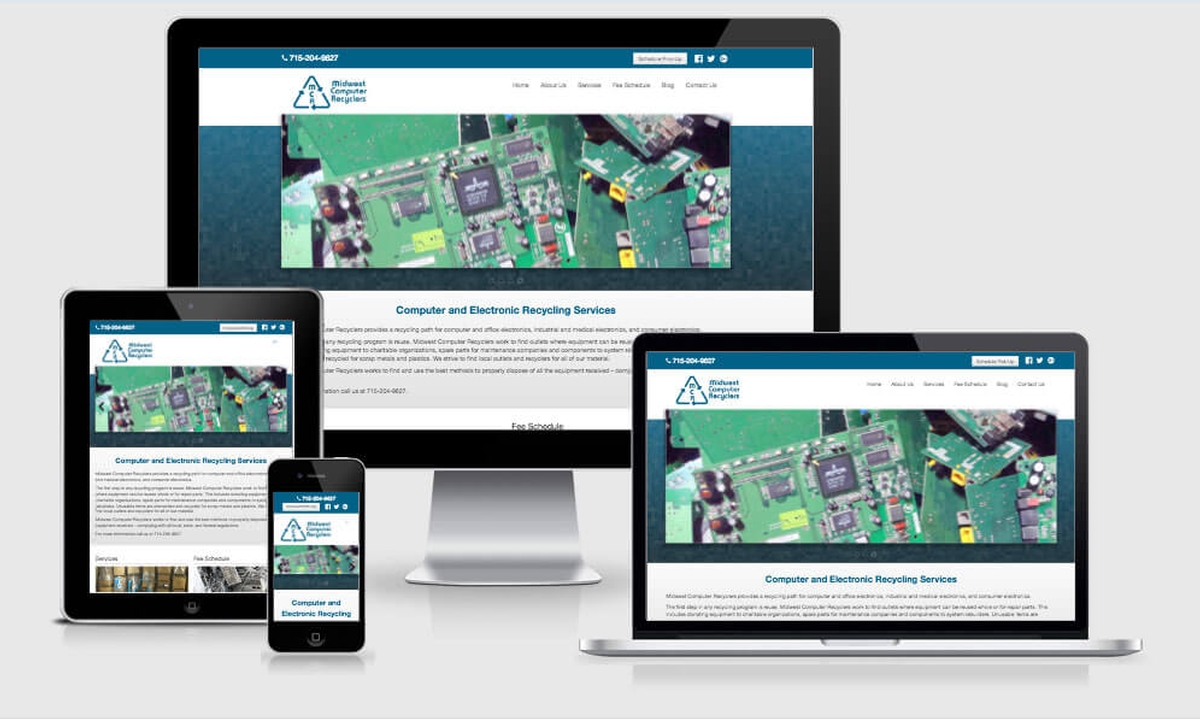 Midwest Computer Recyclers provides a recycling path for computer and office electronics, industrial and medical electronics, and consumer electronics.
The first step in any recycling program is reuse. Midwest Computer Recyclers work to find outlets where equipment can be reused whole or for repair parts. This includes donating equipment to charitable organizations, spare parts for maintenance companies and components to system rebuilders. Unusable items are dismantled and recycled for scrap metals and plastics. We strive to find local outlets and recyclers for all of our material.
Virtual Vision helps customers create a fully responsive, search engine optimized website. With more than 20 years in the business, Virtual Vision works with each and every one of their clients to understand their needs and then helps to develop a business strategy that drives success. For more information on how we can help you build your brand, contact us at 715-675-9194.